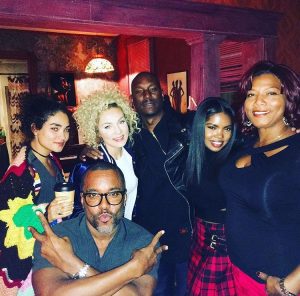 Tyrese, Lee Daniels, & Amiyah Scott Speak Out
On February 13, 2017 I interviewed Tyrese, Lee Daniels, and Amiyah Scott from the Fox TV show, "Star."
The new episode airing today, Wednesday February 15, 2017 will influence how Lesbians, Gays, Bisexuals, and Transgender's are viewed.
I hope for others to have a better understanding on an issue that is needing to be addressed.
Our conversations should help others build a positive reflection on what is negatively judged.
It's time for others to reflect on how they treat those who are considered different from themselves.
Many are so quick to judge, yet to be judged.
Amiyah Scott had to not only play the character role of Cotton, but is a transgender.
"I know I was playing a role, but even just me acting, felt so uncomfortable.  You can only imagine how it would feel in real life, if that happened.  People think they can pray over you.  People think something is wrong with you.  Why is there something wrong with me for wanting to be who I am.  And I think that the people who do judge individuals in that way would look at how they come off.  Some are monstrous."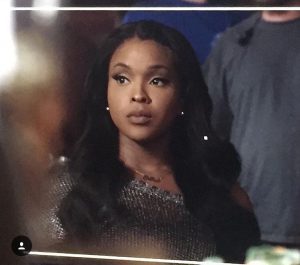 People of different races are always hating one another just because of their race in which one doesn't have a choice on choosing their own race when born.
Lee Daniels, the creator of the hit shows, "Empire" and "Star" gets to the root of the problem.
"Me living as a gay man is not a choice, however it's my choice to believe that it's not a choice.  Just like it's your choice to believe or Tyrese's choice to believe that it wasn't a choice that we are black people or we were born into our blackness.  So I think that it's really an open discussion.  It brings open a conversation.  I think that Jamal being put in the trash had laid down the foundation for us to step it up a notch and to talk about other issues."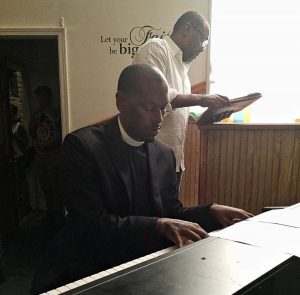 The upcoming new episode on, "Star" deeply sheds light on LGBT. With the direction taken in this episode, I asked Tyrese how it directly affects the pastors because he plays the character of Pastor Bobby Harris.
In the show, he's in a relationship with the character Carlotta played by Queen Latifah and together they face a hardship concerning Cotton.
"I think the way it's going to affect pastors is that pastors will be able to say, 'Well, the cameras weren't rolling; Lee Daniels wasn't directing me; but I've done this multiple times.  I've prayed over men who have confessed to being child molesters.  I've prayed over men who are sex addicts or men who have problems with gambling.  I've prayed over men who are married to women, but find themselves desiring men while their married.'  And their running and turning to God.  Everybody else turns to God.  All of whatever those reasons are.  So, I just think at the end of the day when you enter the preachers' quarters and enter the church and they say come down to the alter, everybody is walking to the alter with their own individual things that their trying to turn to God on because obviously, some of their things are much bigger than us.  If we all had the answers, then most of us wouldn't be in church.  Some people like going to church to be around folks, but when I go to church, I go because I'm trying to evolve, grow, and climb up even further of the spiritual ladder because I pray that I get to always meet a better version of myself.  That's why I go to church."
Tyrese goes into saying that he is not putting those that are gay into the category of the different men he stated above who have committed crimes; has addictions; habits, etc. He is simply using those types of people in general as an example of the real-life situations that the pastors face with their church members. 
"When it comes to our individual experience or relationship with God, we all fall short.  We all run to God for our own individual things, issues, and stuff.  And so for you to condemn or look down on somebody because their stuff is different from your stuff than you're doing God's job which is judging.  That's not your job."

Tonight, is the night that many will tune into the new episode of, "Star" and experience such a touchy topic within scenes that could change the way in which people see others, as well as how others should be treated and not mistreated. Furthermore, Tyrese talks about this controversial subject with The Breakfast Club.
Tyrese has a sit down with Wendy Williams to discuss tonight's show coming on at 9p EST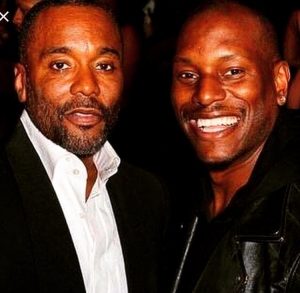 Please share, follow & like us:)